Demystifying Two Different Worlds: ISO 27001 and Red Teaming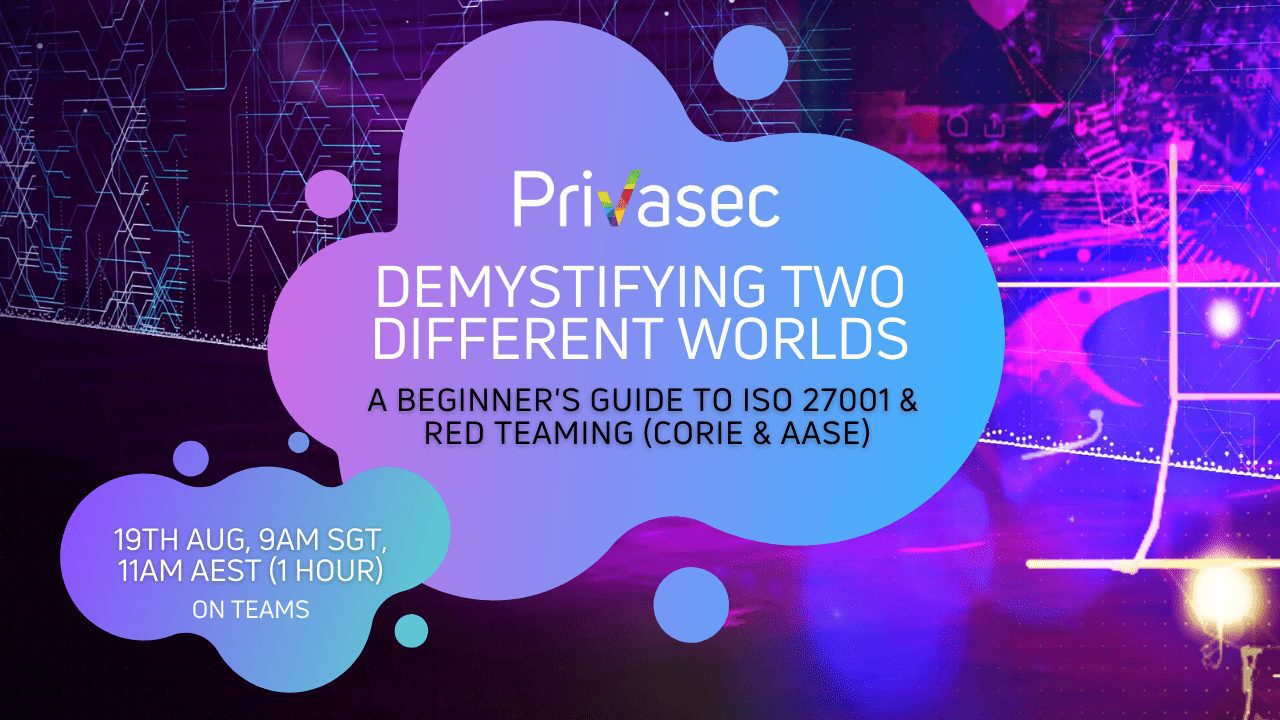 As businesses embark on different journeys, whether you are a small to mid-market company looking to have a better governance and way of managing today's risks, or a financial institution trying to tackle the current AASE/ upcoming CORIE requirements to achieve a stronger cyber resilience state. Privasec organised a one hour crash course on 19th August 2021, and saw our team of experts put together:
the top 10 actionable tips to help you demystify your journey to ISO 27001 / ISMS compliance,
and a walkthrough introduction for those who are looking to embark on a red teaming exercise/ CORIE/ AASE testing for their organisations.
The scope of the session:
9am SGT | 11am AEST – Demystifying your ISO 27001 journey with Shepherd Gonera, GRC Consultant
9.20am SGT | 11.20am AEST – Question & Answer Session
9.30am SGT | 11.30am AEST – A Beginner's guide to Red Teaming (CORIE & AASE) with Quan Heng Lim, Regional Head of SEA, & Riley Kidd, Principal RED Consultant
9.50am SGT | 11.50am AEST – Question & Answer Session
If you have missed the session, or looking to revisit some of the discussions covered, check out our event recording here:
Already know what you are after?
Get a quick quote from our consultants.