To protect and enable the growth of value creators globally; through the excellence and integrity Privasec provides, so we become the first choice for visionary organisations and talents, and turning every client into a client for life.
#lovewhatyoudo #clientforlife
Experience, Industry Knowledge
For more than a decade, Privasec consultants have been protecting Australian business from cyber threats. Our clients include State Government, financial services, retail, information technology, health, entertainment and not-for-profit organisations.
We see the bigger picture
We're driven by business outcomes. We bridge the gap between the technical and business world to create meaningful business cases and enhance decision making. We're as at ease with executives as we are with technical teams.
We are obsessed with excellence
We uphold very high standards of honesty, rigor, flexibility and service. Our people take the time to listen and understand the full picture, allowing us to design and implement the best solution for your business.

Regardless of the type of engagement, your primary consultant will always be there to look after you and make sure you get the best outcome.

Vendor Independence & Integrity
We're vendor and technology agnostic and we don't sell products. Our independence is paramount to offer you current and effective solutions to solve your security needs.

All our consultants have held senior positions at leading professional services consultancies and are recognised as industry experts.

We are in it for the long run
We're not contractors. We believe in partnering with our customers and building long-lasting relationships, based on trust, integrity and care.

You are not alone
We apply our industry knowledge and relationships to help you navigate the compliance landscape and achieve the required outcome.

We have high standards
We uphold high standards in Honesty, Rigor, Flexibility & Service. Our success is our people and that's why we take the time to find not only the right skill-sets but also the right culture-fit.

Single point of contact
You are unique and so are we. No matter the type of engagement your primary consultant will always be there to look after you and make sure you get the best outcome.
We work within your budget
We offer both Time & Materials and fixed price engagements. We can adapt our payment schedule to meet your CapEx & OpEx constraints.
Flexibility
We get that priorities shift and people aren't always available. We are always happy to adapt our schedules when we can.
With a commitment to passion and care in all our endeavors, Privasec delivers extended capabilities, encompassing end-to-end cybersecurity solutions to our client catering to their entire business life-cycle. Trusted by prominent industry leaders and esteemed government agencies across Asia, we embark on the journey alongside our clients to ensure world-class risk management and build robust cybersecurity resiliency frameworks.
Corporate Culture and Social Responsibility
Privasec is committed to ensuring all our activities and endeavours have the least amount of impact on the environment. Our initiatives include the following:

Paperless Offices
Flexi-work Policies
Recycling & Waste Management
Reducing Energy & Carbon Emissions
Procurement
 Privasec is committed to nurturing fair social procurement, diversity and inclusiveness. 
Our team comes from diverse cultural backgrounds (Australia, France, India, Russia, Singapore, South Africa, Malaysia, Philippines, UK, Vietnam, Zimbabwe and many more).
25% of our workforce identify as women in Non-Traditional Occupations
25% of our senior leadership identify as women
Privasec's commitment to advancing the Australian and New Zealand Information Security Industry resulted in the 'Talent Accelerator Mentorship' or the 'Hackcelerator' programme where individuals across any experience level gain access to reputable training and the opportunity to engage with 'real world' examples whilst simultaneously learning from experienced and qualified industry mentors.
We are an active contributor to charitable and educational initiatives such as the Tech Girls Movement initiative (supported by STEM) through the mentorship of school students and nurturing future generations of talent in the technology sectors. Once a quarter, staff members are also encouraged to spend a day contributing to a charitable association of their choosing.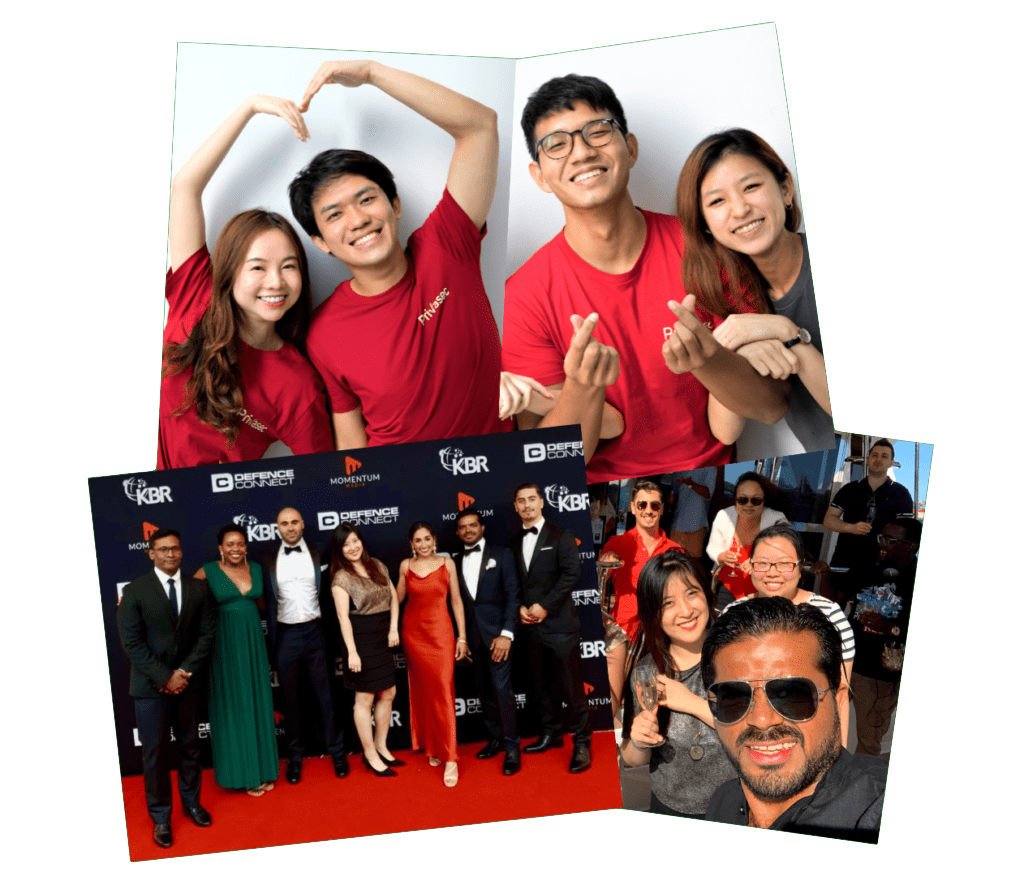 Chris allen
Chris has been a cyber security and risk management professional for over 15 years'. He has held roles in management and consulting across a number of industry verticals in both Europe and Australia whilst working within virtual teams across the globe. Chris is our COO and industry recognised Guru of PCI DSS. He's super excited about the definition of Risk Management, especially the bit everyone forgets: "maximise the realisation of opportunities"!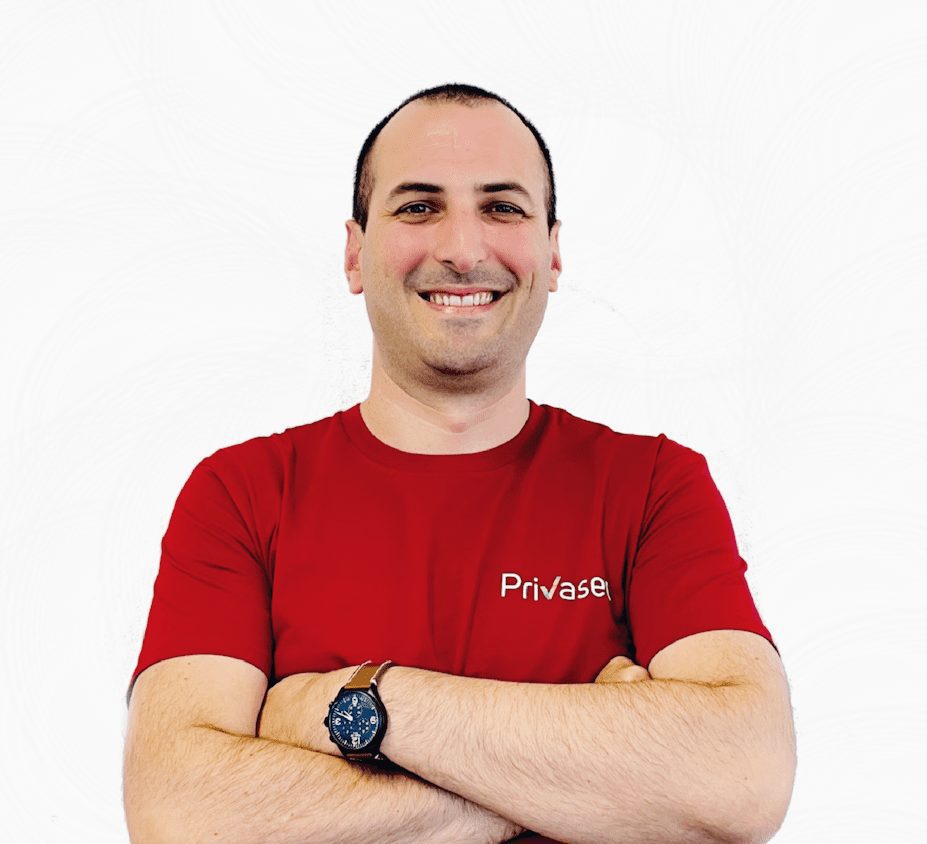 Pablo Borges
Pablo has been working in cyber security, risk and governance for more than 15 years, with experience in both client and consulting sides. He is our Principal Consultant leading the GRC team at Privasec and managing its delivery function. Pablo enjoys tailoring security solutions to deliver quality outcomes.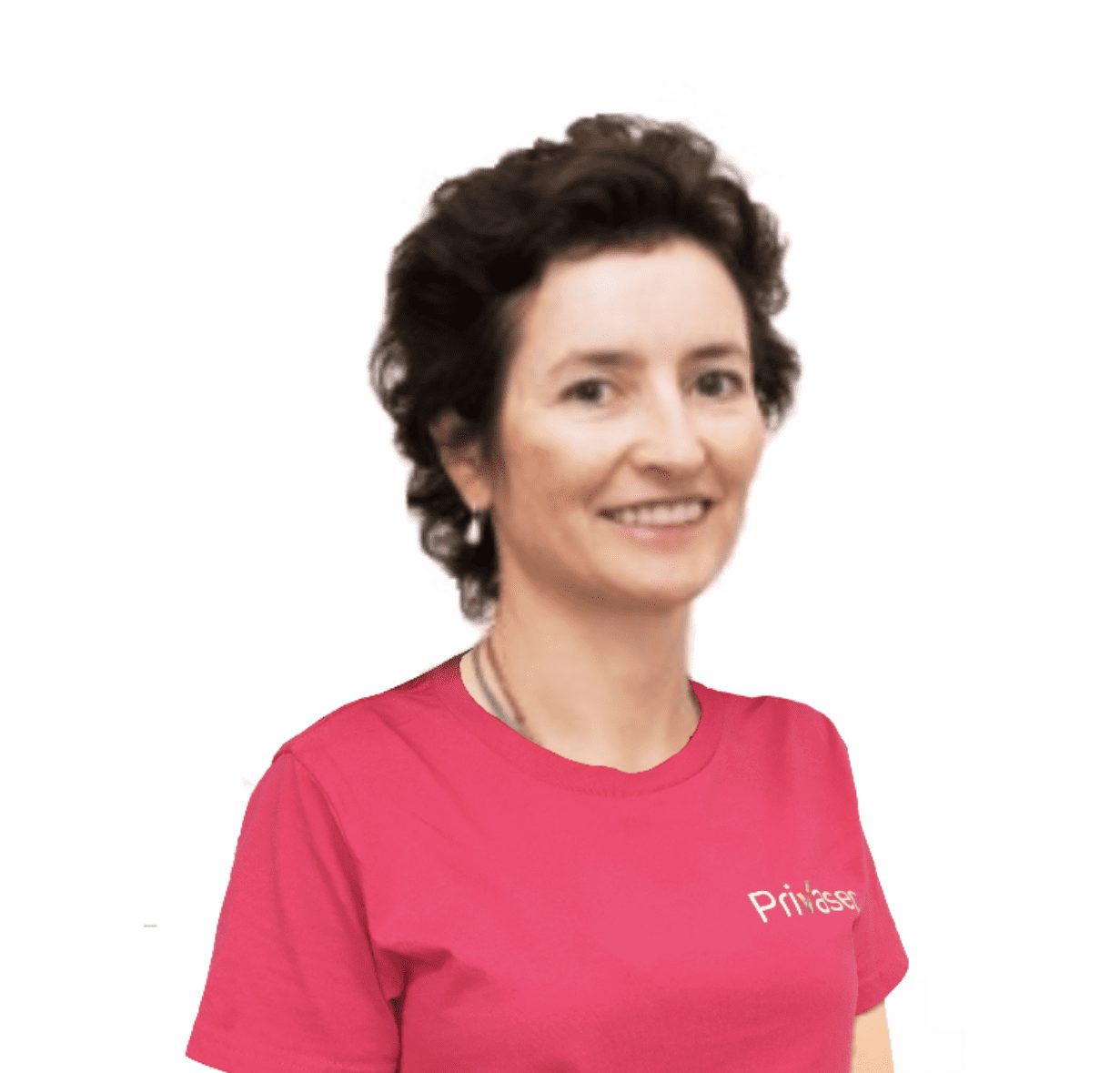 Cathy Cummins
Cathy has over 15 years of experience in administration and customer management roles, underpinned by an exceptional degree of care and empathy. As the leader of the Administrative Services Group, Cathy is the oil to our gears without which we wouldn't be able to deliver our mission.
Prashant Haldankar
As the CISO and co-founder at Privasec, Prashant has deep exposure to over a hundred security environments within Australia and globally. He is well respected for his engagement in the Federal Government IRAP program where his reports have been publicly referred to as "the Gold standard" by the ASD. Also a PCI QSA and formerly the President of the (ISC)² Sydney Chapter, Prashant actively participates in the development of both junior and senior professionals throughout the year.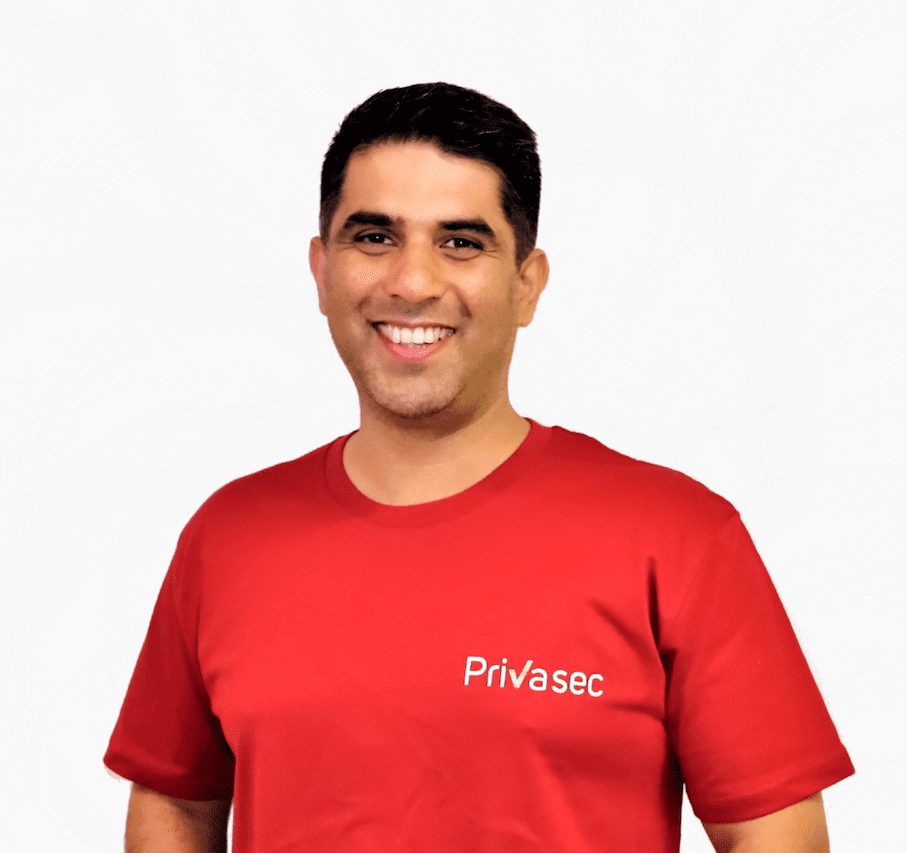 Karan Khosla
Karan is the CTO and co-founder at Privasec and over the years, he has successfully built a RED practice which is a team of top-tier ethical hackers who specialise in providing technical assurance for organisations. As a passionate technologist, he provides expert information security consultation services to mid-market and enterprise companies within the Retail, Health FSI and other industry verticals. Karan himself holds many certifications, some of which includes OSCP, CISSP, ISO 27001:2013 Lead Auditor, PCI DSS QSA, as well as a Masters in Information Technology.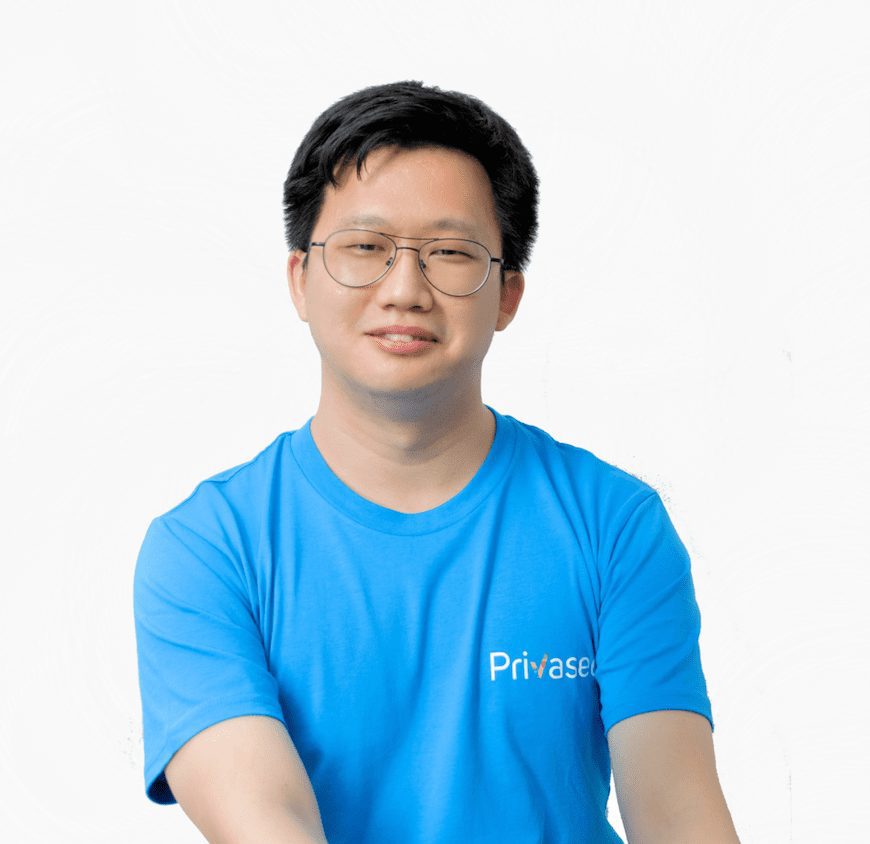 Quan Heng Lim
As our Regional Head of Asia, Quan Heng is passionate in making, breaking things and is driven to solve hard problems. As an entrepreneur active in the field of cyber security, he enjoys tinkering with electronics and writing code. He loves sharing the importance of cyber security with businesses, and helps in aligning it to their business strategies.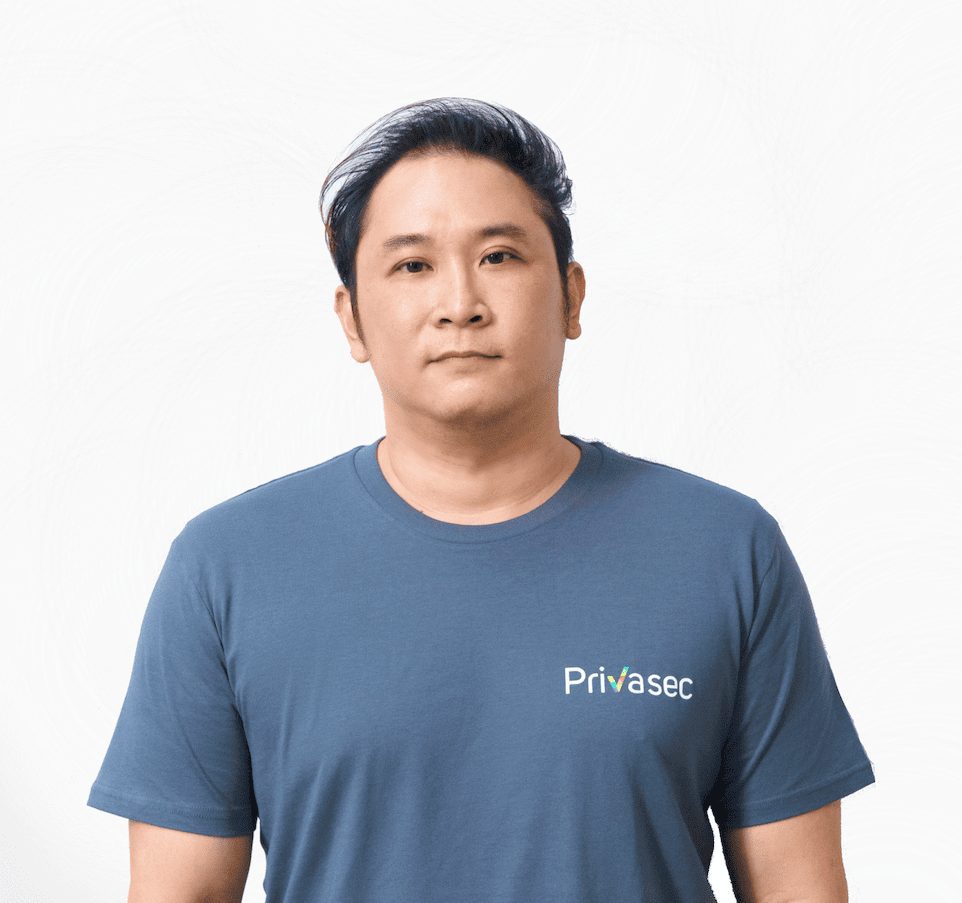 Thomas Ong
Thomas, our Regional Head of Business Development is a business-oriented individual who likes to see cyber security from a business perspective. Given his financial background and his rich experience in the tech industry, he is able to relate to executives who wish to quantify or work with numbers with regard to their cyber security investments.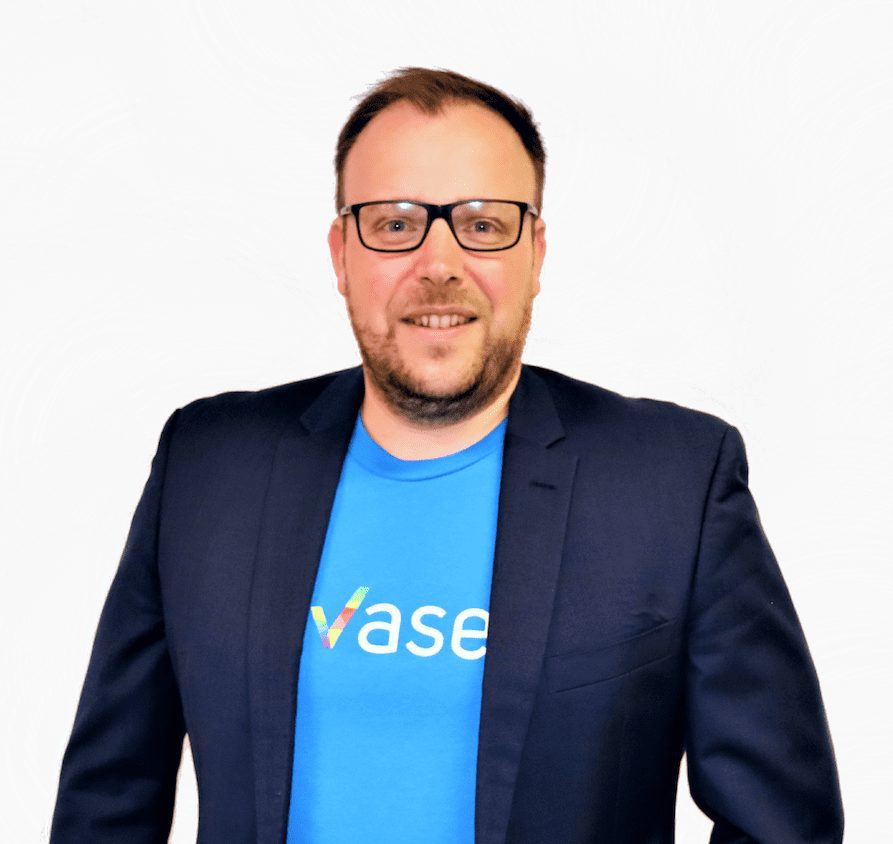 Romain Rallu
Widely recognised by the industry for his excellent leadership and track-record, Romain has helped many executives and businesses manage the delicate balance between security, compliance and business reality. As Privasec's CEO, he is an energetic and visionary information security leader with extensive experience in Information Security Frameworks and Management Systems (ISMS).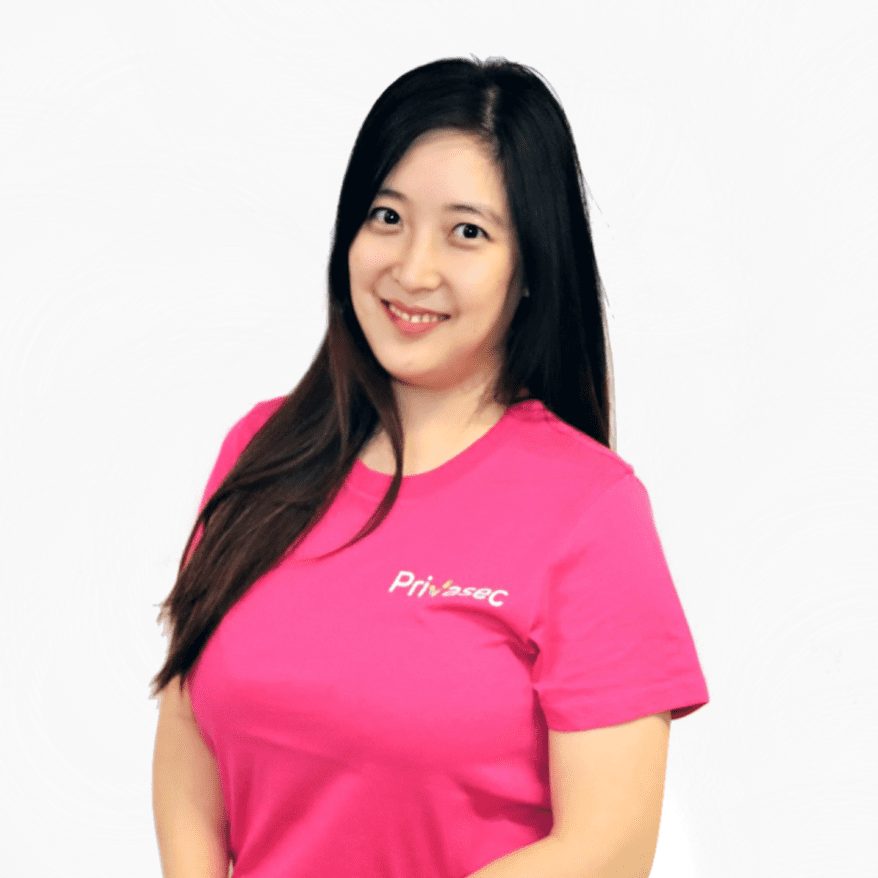 Shamane Tan
As one of the most established women in the fields of technology and cybersecurity, Shamane Tan is the chief growth officer at Privasec, leading the security outreach strategy with the C-Suite and executives. Recognised by IFSEC as one of the global top 20 cybersecurity influencers, the 'Cyber Risk Leaders' author was also recently listed in the 40 under 40 Most Influential Asian-Australians and attained the Highly Commended award by the Australian Women in Security Network as the One to Watch. TEDx speaker and podcaster, Shamane is also the founder of Cyber Risk Meetup, an international community and platform for cyber risk executives to exchange learnings.
Licensed cybersecurity provider for Penetration Testing and Managed Security Operations Centre (SOC) Services
We uphold very high standards of professionalism, ownership and delivery. Rigour, Integrity and Care are core values to us. If you want to share and have a passion for security then we would like to hear from you.