thank you for joining us at #pSBBB2023
It is our pleasure and honour to have you join us in celebrating this exciting milestone, Privasec, Now A Sekuro Company. We are grateful for each of you who has supported us on this journey. Packed with an eventful programme lineup featuring valuable sharing from our clients, partners, various leaders of the industry and distinguished guest speakers, check out our event recap below.

Keynote - From Down Under to Asia and Beyond: our Journey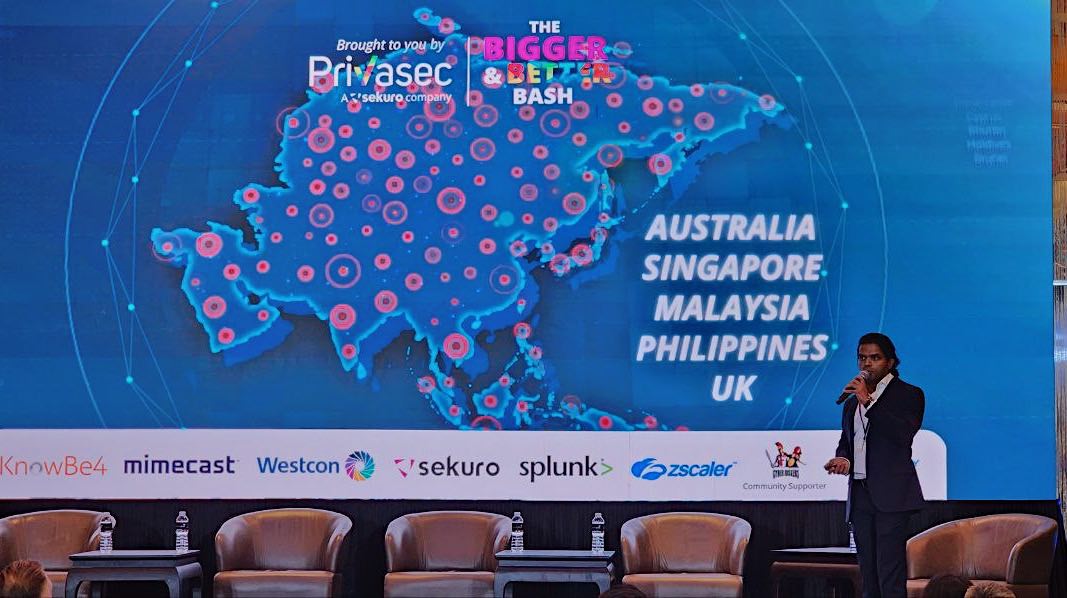 An opening keynote by Prashant Haldankar, our Managing Director, Asia and Group CISO, where he shares about Privasec's journey and growth in Asia, and now a Sekuro Company. 
Keynote - austrade's role in supporting tech companies expand out of and into Australia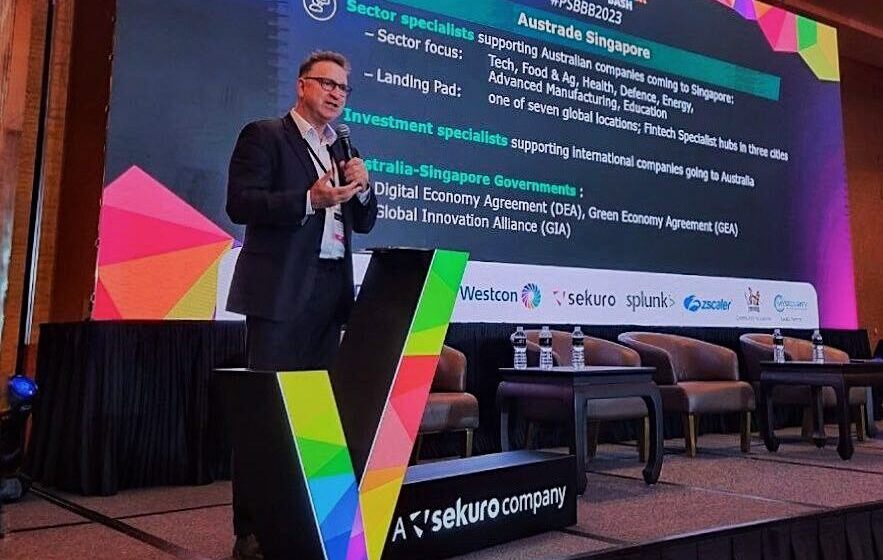 It is our huge honour to have Mr Stephen Skulley, Senior Trade and Investment Commissioner, Singapore, Australian Trade and Investment Commission (Austrade), where he shared about the support provided by Austrade for tech organisations as they expand out of and into Australia. 
Let's Talk about: The Secret Sauce to Secure Business enablement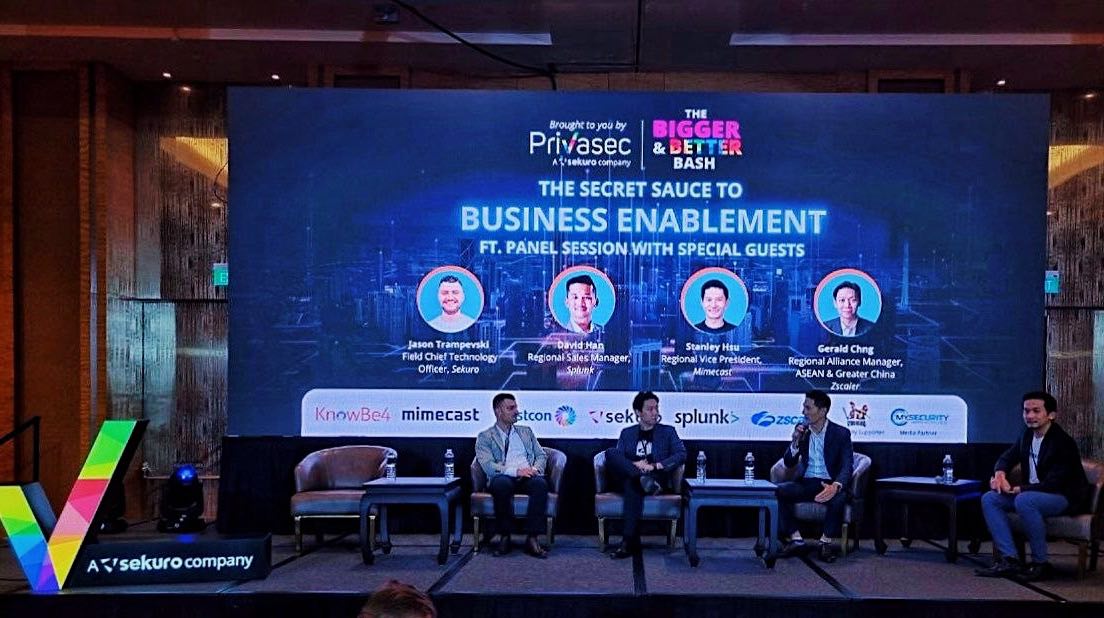 From left to right: Jason Trampevski, Chief Technology Officer of Sekuro (Moderator) | Gerald Chng, Regional Alliance Manager, ASEAN & Greater China at Zscaler | David Han,  Regional Sales Manager, Splunk | Stanley Hsu, Regional Vice President at Mimecast 
The session started with a presentation by Jason Trampevski on The Secret Sauce to Secure Business Enablement – Zero Trust. This is followed by a panel discussion with our guests, where they shared about their approaches to Zero Trust. 
executive Panel - Growing Pains of the industry in the journey towards resilience
From left to right: Leonard Ong,  Senior Director and Regional Information Security Officer, Intercontinental & China at GE Healthcare  | Shamane Tan, Chief Growth Officer of Sekuro and Privasec Asia (Moderator) | Bruce Leong, Director Technology and Strategy at Mt Alvernia 
With the top healthcare cyber leaders joining forces for the session, this was an insightful session as the panellists shared their journey towards resilience and about mental health in the cyber industry. 
Keynote - Championing for the bigger and better
A keynote session by Noel Allnutt, Chief Executive Officer of Sekuro where he shared on the importance and approaches to digital transformation and cyber resilience.
keynote - The human Connection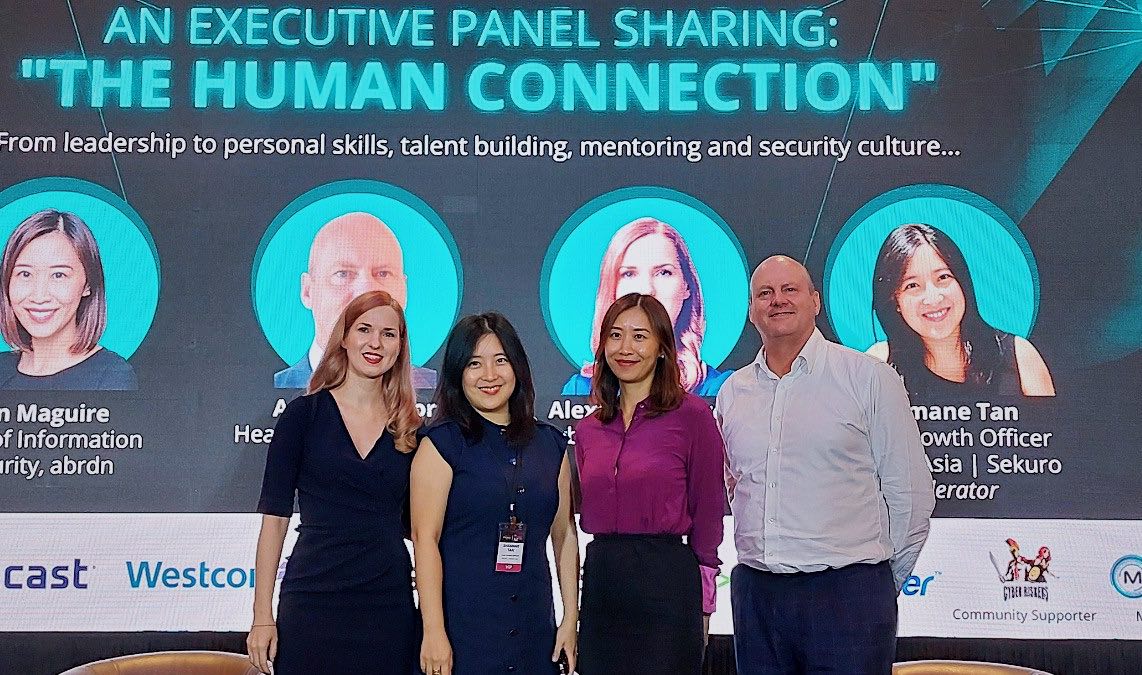 From left to right: Alexandra Mercz, Cybersecurity Chief of Staff | Shamane Tan, Chief Growth Officer at Sekuro (Moderator) | Nan Maguire, Head of Information Security at abrdn | Andrew Taylor, Head of Financial Lines (Asia) of MSIG
Gathering cyber leaders from the FSI industry, our panellists dive deep to discuss topics across leadership, personal skills, talent building, mentoring and security culture in this session.
CISO Fireside Chat - Building a robust Security Culture
An interesting conversation on security awareness culture between Henry Hector Ho, Director of Sales For Rest Of Asia at Knowbe4 and Prashant Haldankar, our Managing Director, Asia and Group CISO. 
Executive panel - Enterprise Blockchain, Digital Assets and your rights in a digital world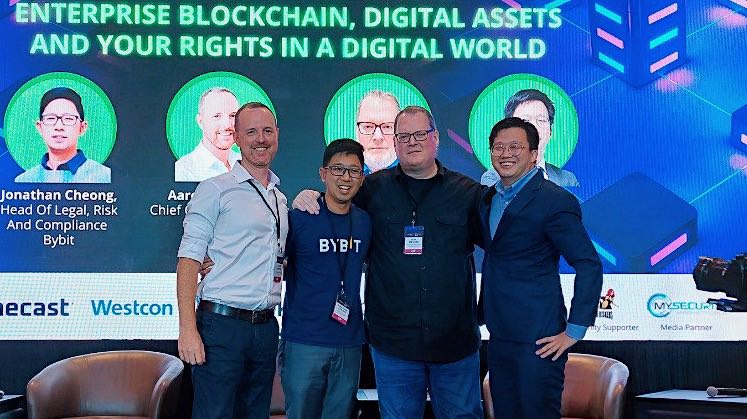 From left to right: Aaron Seabrook, Chief Operation Officer at Contour | Jonathan Cheong, Head of Legal, Risk and Compliance at Bybit | Tom Menner, Chief Technology Officer, SBI Digital  | Lim Quan Heng, Regional Head of Privasec Asia (Moderator)
This was an exciting discussion on blockchain, a booming industry, where we gathered the cyber leaders in the industry to share their unique perspectives (B2B vs B2C). This was a knowledge-packed session with insights from enterprise blockchain and digital assets ecosystems to the benefits and challenges of tokenising financial and real economy assets.
Once again, a big thank you to each and every one of you for joining us in our celebration. Do follow us and reach out if you are keen to join us or collaborate in future events or networking sessions.