Featured Case Study:
Mount Faber Leisure Group
Cyber Safe Certification with Privasec
Cyber Safe Trust Mark (Promoter)
Cyber Resilience for a Leisure Attraction Operator: Mount Faber Leisure Group is awarded CSA's Cyber Trust Mark (Promoter) Certification

Mount Faber Leisure Group (MFLG) is one of Singapore's leading operators of a suite of leisure and lifestyle services, including attractions, guided tours, event venues, souvenir, and lifestyle outlets as well as F&B operations. The company's portfolio of products and services include the Singapore Cable Car, Central Beach Bazaar, Wings of Time, SkyHelix Sentosa, Sentosa Island Bus Tour, Mount Faber Peak, Arbora Hilltop Garden & Bistro, Dusk Restaurant & Bar, Arbora Café, Cable Car Gift Shop and Faber Licence.
MFLG recognises the significance of implementing robust cybersecurity measures across all aspects of their business functions to ensure comprehensive protection against cyber-attacks in today's rapidly evolving digital landscape. Hence, MFLG initiated this strategic endeavour to acquire the certification for the Cyber Safe Trustmark, bolstering their cyber resilience initiatives.
The first for a leisure attraction operator in Singapore, Mount Faber Leisure Group (MFLG) was awarded the CSA Cyber Safe Certification – Cyber Trust mark (Promoter) in March 2023. This exemplifies MFLG's commitment to protect the organisation against cyber threats and to continuously enhance cybersecurity practices. 
THe SG Cyber Safe Certification Scheme
The Cyber Safe Certification Scheme is an initiative launched by the Cyber Security Agency (CSA) of Singapore, which recognises organisations that have adopted and implemented good cyber security practices.
Revolving around People, Processes and Technology, the scheme takes on a risk-based approach to assist organisations in identifying and implementing effective cybersecurity measures in accordance with their risk profile. This enables organisations to assess, prioritise and allocate their security resources efficiently and adopt adequate cybersecurity measures.

Through SG Cybersafe Trust Mark Certification, MFLG aims to enhance their cyber security posture and establish a strong foundation for safeguarding sensitive data, confidential information, and vital systems from potential cyber threats. Furthermore, the attainment of the certification serves as an external validation for MFLG's robust cybersecurity posture, providing security assurance to the relevant stakeholders.
Also, in consideration of the extensive operational scope across the business portfolio, MFLG made a strategic decision to prioritise the upliftment of their IT security policies in this engagement, for which maximises the takeaways and potential benefits.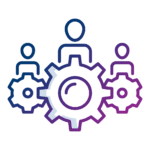 Establishment of a robust security governance framework
Ensures The Enforcement And Adherence To Security Policies And Practices Within The Organisation.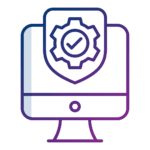 Implementation Of A Risk-Based Approach
Efficiently Manage And Adopt Cyber Security Measures Aligned To The Organisation's Risk Profile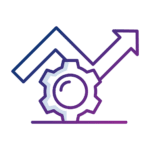 Upliftment Of Security Posture
Embedding Effective Security Controls For Day-To-Day Operations And Fostering A Security-Conscious Culture.
A badge of distinction - Attainment of Tier 3 Cyber Safe Trust Mark certification
Through the implementation of a range of security controls, as outlined in the Cyber Safe Trust Mark Scheme, MFLG successfully met the requirements as detailed in the "Preparedness Tiers" and was certified to the Promotor Tier. This recognises MFLG's commitment to implementing adequate cybersecurity measures that commensurate with their risk profile. With this, MFLG can provide security assurance and instil confidence in relevant stakeholders with regards to the organisation's ability to safeguard the organisation. 
Upliftment of cybersecurity posture and ensure robust cybersecurity measures are in place
In this engagement, MFLG conducted a comprehensive audit of their extensive IT infrastructure, carefully assessing its current level of digital maturity. In accordance with the Cyber Safe Certification Scheme, MFLG adopted the required security controls and documented a range of IT Security policies, which significantly elevates their security posture. 
Through this certification, MFLG enhances its defences against cyber threats and fosters a security-conscious culture among its employees, establishing a resilient and secure business environment.
Established a roadmap towards continuous improvement of cyber security posture
Considering the operational requirements and risk profile, a road map was developed for MFLG to address the identified security gaps and provide recommendations encompassing both quick wins and long-term solutions. This places MFLG in an excellent position to continue improving their organisation's cyber security practices with internationally recognised standards such as ISO 27001.
Privasec is honoured to have been able to assist MFLG on this achievement on their journey to better manage their cyber security risks and improve their cyber resilience. We look forward to furthering collaboration with MFLG as a trusted security partner.