From Buzzwords to Best Practices
An Insider's guide to your cybersecurity journey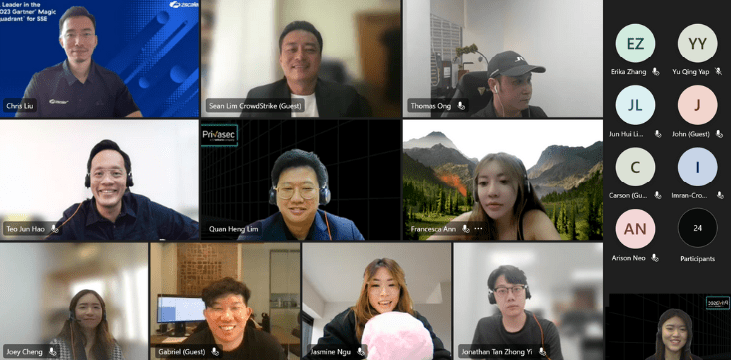 From Buzzwords to Best Practices
A sincere appreciation to our esteemed speakers for sharing their valuable insights and to our fantastic audience for the active participation.
We encourage you to stay connected with us for future webinars and events, where we will continue to explore the ever-changing landscape of cybersecurity and provide valuable insights to help you navigate the digital realm securely.
Cybersecurity is a collective effort, and by continuously learning and sharing knowledge, we can build stronger defenses against cyber threats.
Thank you for being a part of our webinar, we look forward to your participation again soon.
Lim Quan Heng
Regional Head of Asia
 Privasec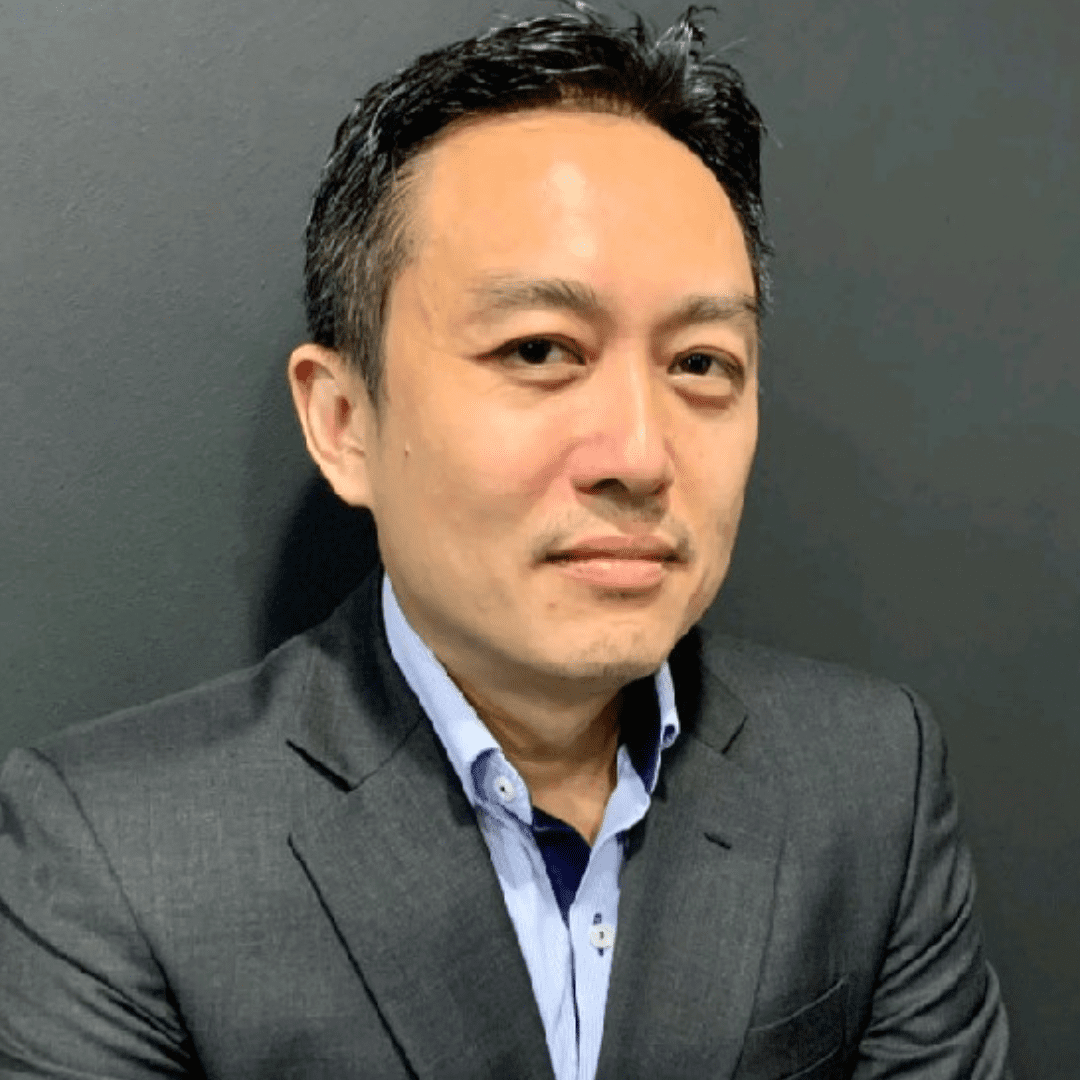 Sean Lim
Senior Security Architect
Crowdstrike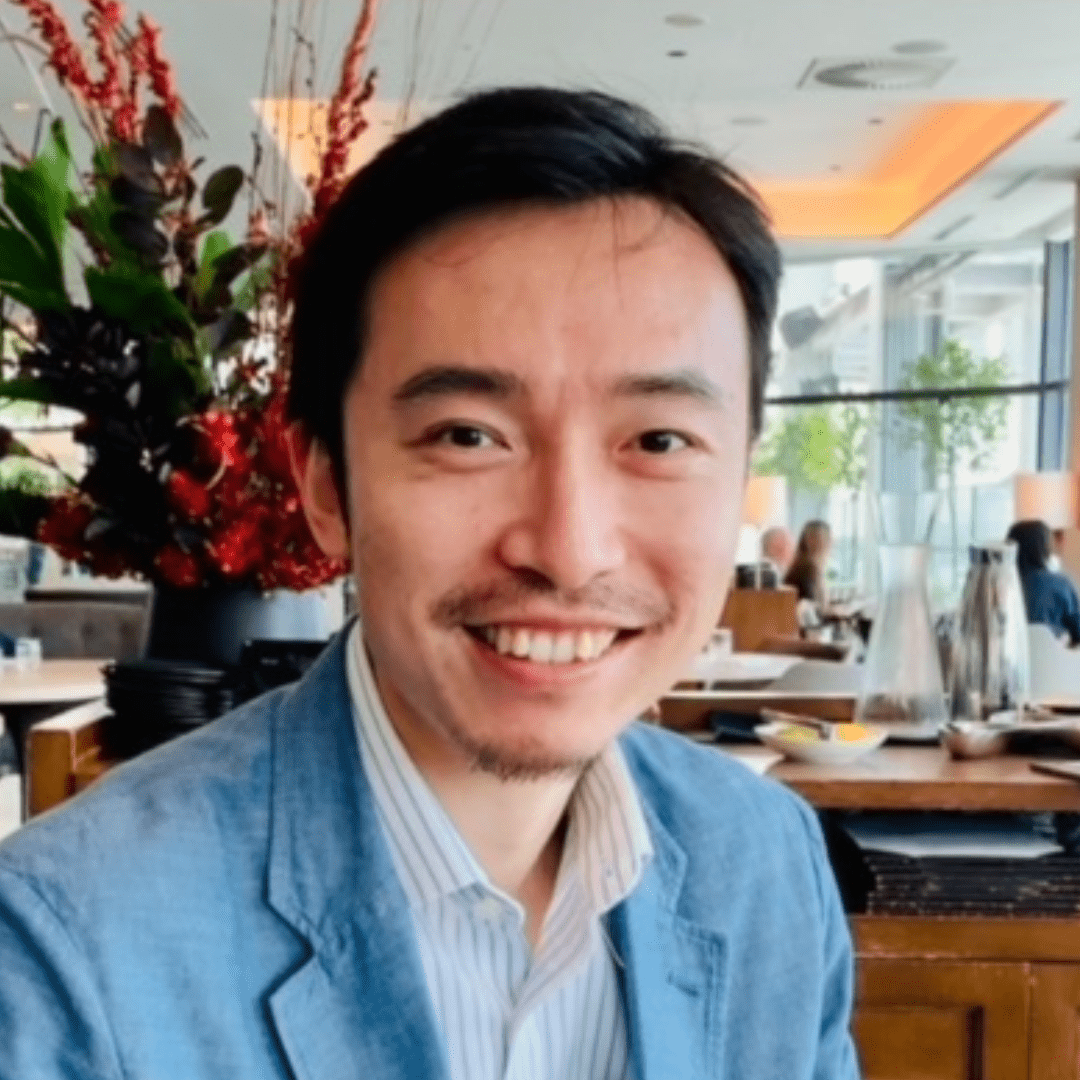 Chris Liu
Solution Architect
Zscaler

Lim Quan Heng
Regional Head of Asia
Privasec
Sean Lim
Senior Security Architect
Crowdstrike
Chris Liu
Solution Architect 
Zscaler
Privasec Segment

(10:00 AM – 10:15AM)

Beyond Buzzwords – Exhaustive Approach to Establish a Holistic Security Strategy

Most organisations are compliance-driven and look towards international standards such as the
ISO 27001 to establish a robust Information Security Management System (ISMS) to secure its organisation. Going beyond that, we're elaborating with Zero Trust Strategy as another approach, with Privasec's Areas of Expertise to establish a holistic, modern security approach to secure organisations.

Lim Quan Heng, Regional Head of Asia

Crowdstrike Segment

(10:15 AM – 10:30 AM)

Unravel Limitations – Layered Approach to Endpoint Security

Discover how CrowdStrike supports compliance and zero trust, providing a layered approach to cybersecurity that protects businesses. With CrowdStrike's endpoint security solution, businesses can also benefit from real-time visibility into threat activities across their entire digital infrastructure.

Sean Lim, Senior Solution Architect

Zscaler Segment

(10:30 AM – 10:45 AM)

Boundless Security – Rediscover Your Business in the Cloud

Learn how Zscaler can help safeguard your company while you travel with us to the cloud with their cutting-edge cloud security options. Discover how Zscaler offers a complete cloud security solution by supporting compliance and zero trust. We'll also look at how Zscaler's cloud-native strategy gives companies the agility they need to succeed in the current, quick-paced digital environment.

Chris Liu, Solution Architect

Panel Discussion

(10:45 AM – 11:00 AM)

Power of Three – Privasec x CrowdStrike x Zscaler

Through shared case studies and stories of successful collaborations between the alliance, businesses can gain insight into how Privasec, CrowdStrike, and Zscaler work together to create customized cybersecurity strategies.